THE GNOMES IRISH MICROGREENS
CLICK HERE TO SEE OUR GALLERY FOR AMAZING IDEAS.
We specialise in microgreens, grown to order and harvested the day before delivery (10-14 Day Shelf Life). Our microgreens are bursting with flavour and are sure to bring a new dimension to your menu. All enquires welcome!

Get microgreens grown just for you, direct from The Gnomes for outstanding quality and shelf-life.
THE GNOMES Irish microgreens (scroll down for more)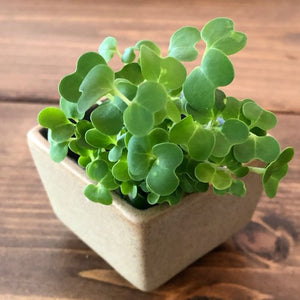 BOK CHOY
• These delicious greens have cabbage like flavour with a crisp texture.
• Gorgeous china white stems make this a popular microgreen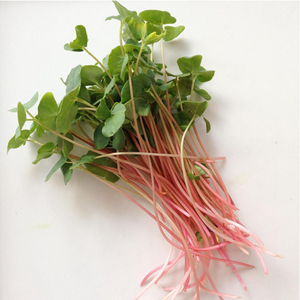 BUCKWHEAT
• A crisp green with a subtle sweet finish
• Gluten free and very high in nutrition.
• Great addition to any salad, sandwich or garnish
BROCCOLI
• Small and tender green leaves with a white stem.
• Extremely nutritious.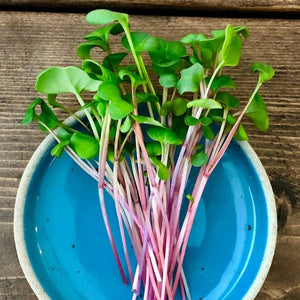 RUBY STEMMED RADISH
• Beautiful ruby coloured stem with a deep green leaf.
• Adds a kick of flavour to any dish.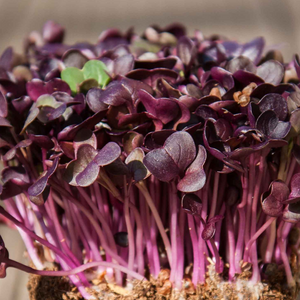 RED RADISH
• Dark purple and green leaves, very beautiful.
• Rich in anti-oxidants and a spicy radish flavour.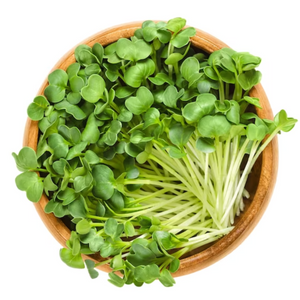 DAIKON RADISH
• Deep emerald green leaves with an off-white / pink stem
• Fresh spicy flavour, great addition to any salad or protein dish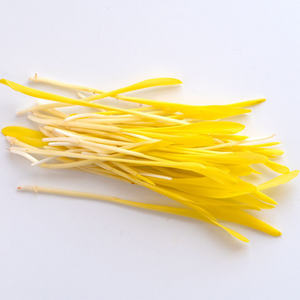 POPCORN
• Vibrant yellow microgreen grown 100% in the dark
• Intensely sweet stalk with a bitter finish on the leaves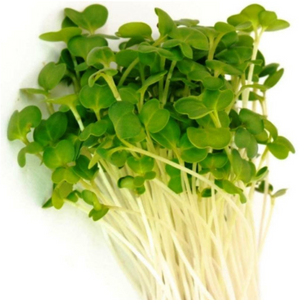 GREEN KALE
• Dark emerald green leaves with a fresh kale flavour
• Highly nutritious super food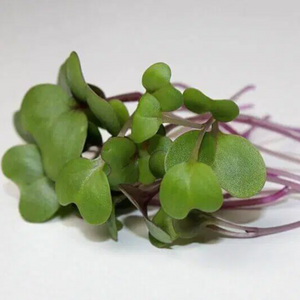 PURPLE KOKLRABI
• Rich broccoli like flavour, great for garnish
• 9 Vibrant purple stem with dark green leaves make this popular on salads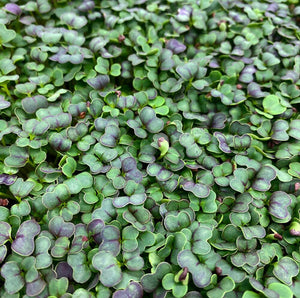 RED PAK CHOI
• Small cabbage like leaves, hearty and bring a bring, fresh note to any dish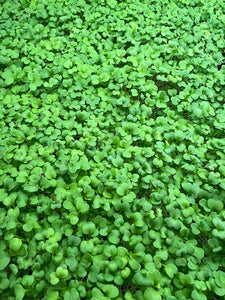 GREEN MIZUNA MUSTARD
• Mild and tangy, bitter-sweet, green flavor with subtle notes of pepper and mustard.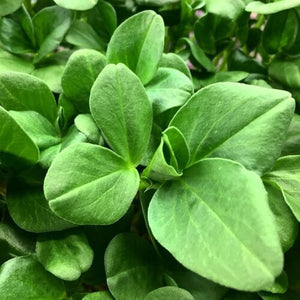 FAVA BEAN
• Large, mildly sweet leaves with a buttery, earthy flavour.
• Large tender leaves
microgreen mixes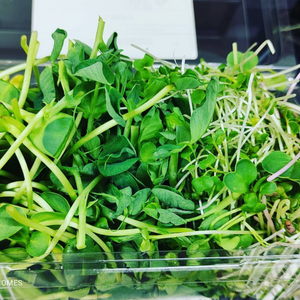 Gnomes Garden Mix
• This blend of radish, pea shoots, sunflower shoots and broccoli is a salad in itself!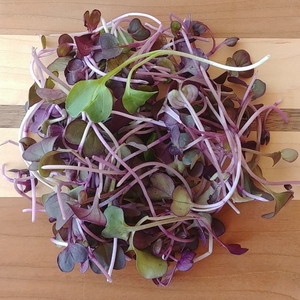 Rainbow Radish
• A robust blend of different radish varieties (Daikon, China Rose, Vulcano, Red Rubin).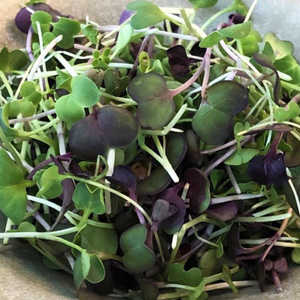 Brassica Blend
• A classic mix that consists of 3 - 6 microgreens.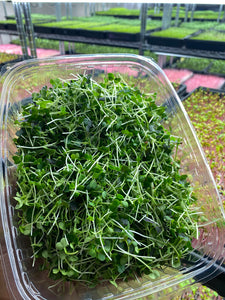 Asian Blend
• A balanced blend of Daikon radish, Tatsoi mustard, and Bok Choy
shoots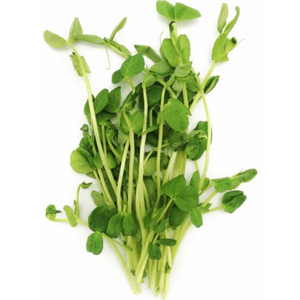 SPECKLED PEA SHOOTS
• Delicate pea flavour with large vibrant leaves.
• Long thin pea.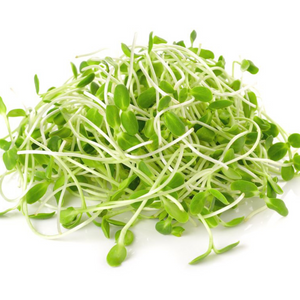 SUNFLOWER SHOOTS
• Large green leaves with a nutty, malty flavour & crunchy texture. 
• Great for any dish and pairs well as a garnish on most desserts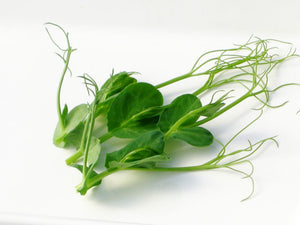 FRILLY PEA SHOOTS
• Shorter pea shoots with frilly tendrils.
4 WEEK SUBSCRIPTION PROGRAM | REAP THE AMAZING BENEFITS OF MICROGREENS