What is Wheatgrass & Barleygrass!?

Wheatgrass
The young shoots of the wheat plant Triticum aestivum, preparations of which are credited with various health-giving properties.

Barleygrass
Barley grass, sometimes called barley greens, comes from young barley plants that haven't started making seeds. During this stage of the plant's life, it's full of nutrients that help it grow larger leaves and seeds. You can take advantage of those barley grass benefits by eating the grass while it's young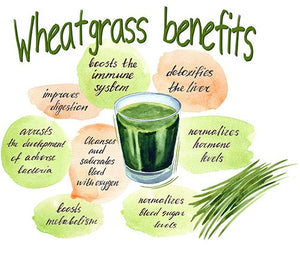 Juicing - Lets start off easy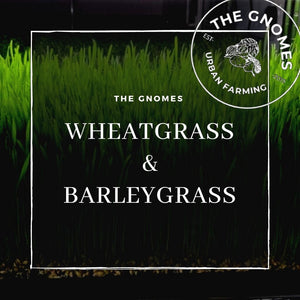 A Wheatgrass or Barley Shot
Ingredients
300g of Fresh Cut Wheatgrass or Barleygrass. (This is a trays worth of our finest)

* 300g should yield about 200-250ml of juice and 1 shot is about 30ml or 1 fluid oz. So you should get 6 - 8 shots from a portion from us.

TOP TIP: Add a small amount of fresh ginger to the juicing process to take the edge off the flavour.

1 shot per day is more than enough! So don't over do it.
Tool for the Job
We recommend a slow manual masticating juicer (a cheap one is grand!) but you can get the job done with a blender. We recommend the slow juicer as it is more efficient at juice extraction and a blender will need abit of water while blending and a good strain afterwards, but doable!

Our Recommendation
Store it in small shot size containers and freeze them or pour into a large icecube tray. Thaw and drink per day.

How long will it store?
Fresh juice will last a couple of days in the fridge and longer frozen.
*Here is the juicer that we use for wheatgrass - cold press/slow jucier/masticating jucier
Some Juicing Recipes
Ready to start juicing these nutritious greens? You don't even need any special recipes, to be honest – just take any green juice recipe and substitute the microgreens for kale, spinach, chard, etc. But in case you want some ideas, here are some delicious microgreen juice recipes to get you started!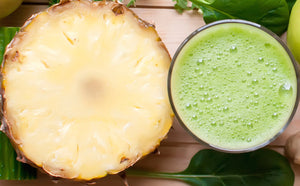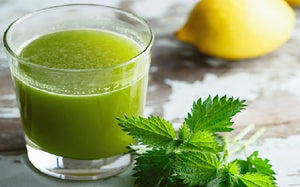 Tropical Greens Digestive Juice
Here's a great green juice to sip on when your digestive system could use a helping hand:
1/2 of a pineapple
1 cucumber
1 cup microgreens
1 pear
1 lime (peeled)
Pineapple is chock full of bromelain, a digestive enzyme that helps you digest proteins and pear is rich in soluble fiber, which absorbs water and softens stool, helping to push you past any bouts of constipation.
Simple Juicy Juice!
Here's a simple digestion-boosting, nutrition-packed juice recipe that's perfect for breakfast:
2 green apples
1 celery stalks
1 cup microgreens
1/2 lemon (peeled)
small handful of mint
It's low in calories and huge on benefits.