The Gnomes
THE OWNERS
Martin Matthews, Shane Matthews, Raymond Matthews & Jason Maguire (Right to Left)
Closing in on a decade of self-taught, hard-won, hands on skill in the field, The Gnomes (Martin, Shane, Raymond & Jason from right to left), didn't start out farming or even grew up near a farm. The trio of brothers and their childhood friend Jason, each from different backgrounds (IT, Engineering & Mechanics), sought a different way of life.
Utilising their position on DCU's Community Employment Program they successfully negotiated with the University to allow them to pursue their endeavours, occupy the neglected garden and turn it into an amazing success!
The focus here is simple, produce high quality produce using Regenerative Methods and serve our community at the highest level.!
We grow seasonal Irish produce and microgreens (Living Trays & Cut) aswell as teach you how to grow, cook, eat and preserve it yourself!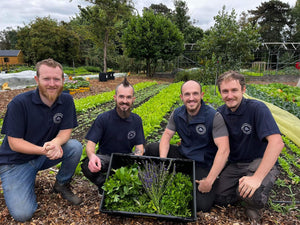 OUR GUARANTEE - Trust, Quality & Flavour!
There is no easy way to create success, other than doing the work (short of winning the lottery). That's why everything we produce is grown with high quality inputs, seaweed extracts and soil conditioners to give you what we all need and want from our food! Trust, Quality & Flavour!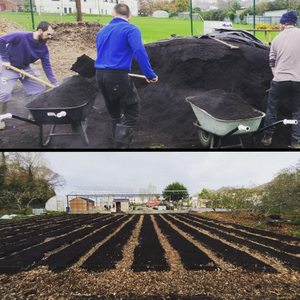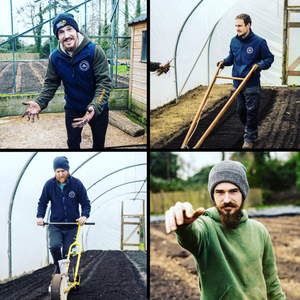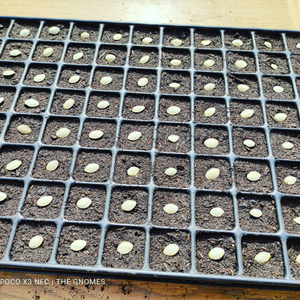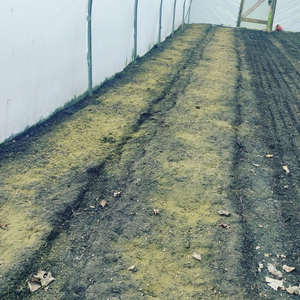 IMAGES (Left to Right)
1) Bulk Organic Compost To Condition, Protect, Feed and Enrich the Soil.
2) Using precision hand tools to work the soil, not damage it with large tractors. (Hands are the most important! :-D)
3) All our seeds are hand sown into quality seeding compost to start them off the right way.
4) Seaweed dust and amendments are added to the soil to enrich the soil with all the micro-nutrients too.